File for Divorce in Queens County, NY
How to Get a Divorce in New York
In 2019 alone, more than 780,000 Americans filed for divorce. Filing for divorce may be daunting, but it can allow you to get a new lease on life and start working towards a better future.
As you work toward the dissolution of your marriage, you'll wade through various divorce-related processes such as property division, child custody, child support, alimony, etc. Navigating these processes can be emotionally draining and time-intensive—but you don't need to do it alone.
At Markfeld Law, we will handle your case with care and compassion, acting as an advocate for your rights and best interests in and out of the courtroom.
Our firm works with clients throughout New York City. Schedule a consultation with our firm – contact us online or via phone at (718) 569-8618.
What is a No-Fault Divorce in New York
New York is a no-fault divorce state. You don't have to cite any grounds other than "irreconcilable differences" to obtain a divorce in NY. As long as one spouse claims that the marriage has broken down irretrievably for a minimum of six months, a divorce may be filed.
The New York Family Court also allows couples to get divorced based on a series of grounds (adultery, cruelty, etc.), but people rarely choose this option.
Does It Matter Who Files for Divorce First in NY?
In New York, it does not matter who files for divorce first. The party who files for divorce is the petitioner, and the other party is the respondent. The court will treat both parties equally regardless of who initiates the proceedings.
There are a few minor advantages to filing for divorce first. For example, the petitioner may be able to select the date and time of the initial court hearing. However, these advantages are relatively minor and should not be the deciding factor in whether or not to file for divorce.
If you are considering filing for divorce, you should speak with our divorce attorney to discuss your options. Our divorce attorney can help you understand the divorce process and represent you in court if necessary.
The Likelihood of a Divorce Trial in New York
When many people think of divorce, they picture an uncomfortable courtroom battle that breaks down relationships and ends with both parties bitter and frustrated. However, less than 10% of divorces ever make it to trial.
If you and your spouse can reach an agreement on all the issues in your divorce, such as child custody and support, alimony, and property division, you can qualify for an "uncontested divorce." An uncontested divorce allows couples to minimize the number of appearances they make in court, making the divorce quicker and more cost-effective. To finalize an uncontested divorce, both parties draft a divorce decree laying out the terms of the divorce. Once the decree is written, it gets passed along to the court for a final review. When the judge signs the decree, the divorce is finalized.
However, if the your and your spouse disagree on how to handle any part of the divorce, you need to go through a "contested divorce." In a contested divorce, the couple attends a series of hearings in the court. If a contested divorce reaches its conclusion in the court, the judge drafts a court-ordered divorce decree dictating the terms of the divorce for both parties.
Can a Contested Divorce Become an Uncontested Divorce in Queens, NY?
Many divorces start out contested and then transition into an uncontested divorce in Queens, NY over time. Courts typically try and avoid issuing a divorce decree, since a court-ordered decree removes agency from both parties. Because most courts assume that parties know their best interests better than the court does, court-ordered decrees are often seen as a last resort.
To help parties agree on the terms of a divorce, courts may try and use various forms of alternative dispute resolution (ADR). Some common forms of ADR include:
Mediation, in which a mediator helps the parties compromise on the divorce. Mediators cannot give legal advice—if you want counsel during mediation, you need to hire a dedicated mediation attorney.
Collaborative divorce, in which both parties hire an attorney. Those attorneys then work with the parties and each other to negotiate the terms of the divorce. Collaborative divorce is often slightly more expensive than mediation, but it's also more legally protective and gives both parties more time to think about how they want to tackle processes like property division and child custody.
Litigation, in which parties settle their divorce out of court. While litigation is more combative than the previous ADR methods, it's still preferable to a court-ordered decree in many situations since both parties retain a say in the final outcome of the divorce.
Using a form of ADR to resolve a divorce can lay a better foundation for relations between the parties moving forward, which can be useful if the parties work together, share a child, or just want to remain on good terms post-divorce. However, most methods of ADR also rely on the willingness of both parties to engage in good-faith negotiation.
If neither party is willing to negotiate or an action like domestic abuse plays a role in the divorce, letting the court handle the divorce can be preferable.
How Is Property Divided in a New York Divorce?
The State of New York holds to the principle of equitable distribution of marital property. That means that almost all property (exceptions can include gifts and inheritances) that you and your spouse acquired during your marriage with be divided equitably or fairly between you. It's important to note that an "equitable distribution" does not necessarily mean that both parties get a 50/50 split of marital property.
For example, if one party lacks income or is awarded sole custody of any children involved in the divorce, the court may award them a valuable asset like the marital home to help them get back on their feet or care for the children post-divorce.
The court considers several factors when determining what a fair division is. Working with a skilled attorney can help you obtain the most equitable share of the marital assets.
If you are going through a divorce in New York, get in touch with Markfeld Law right away. We work with clients throughout Queens, the Bronx, Manhattan, Nassau, and Suffolk Counties. We can help you understand your legal options and ensure that your rights and interests are adequately represented.
Contact us online or call (718) 569-8618 for a consultation at Markfeld Law!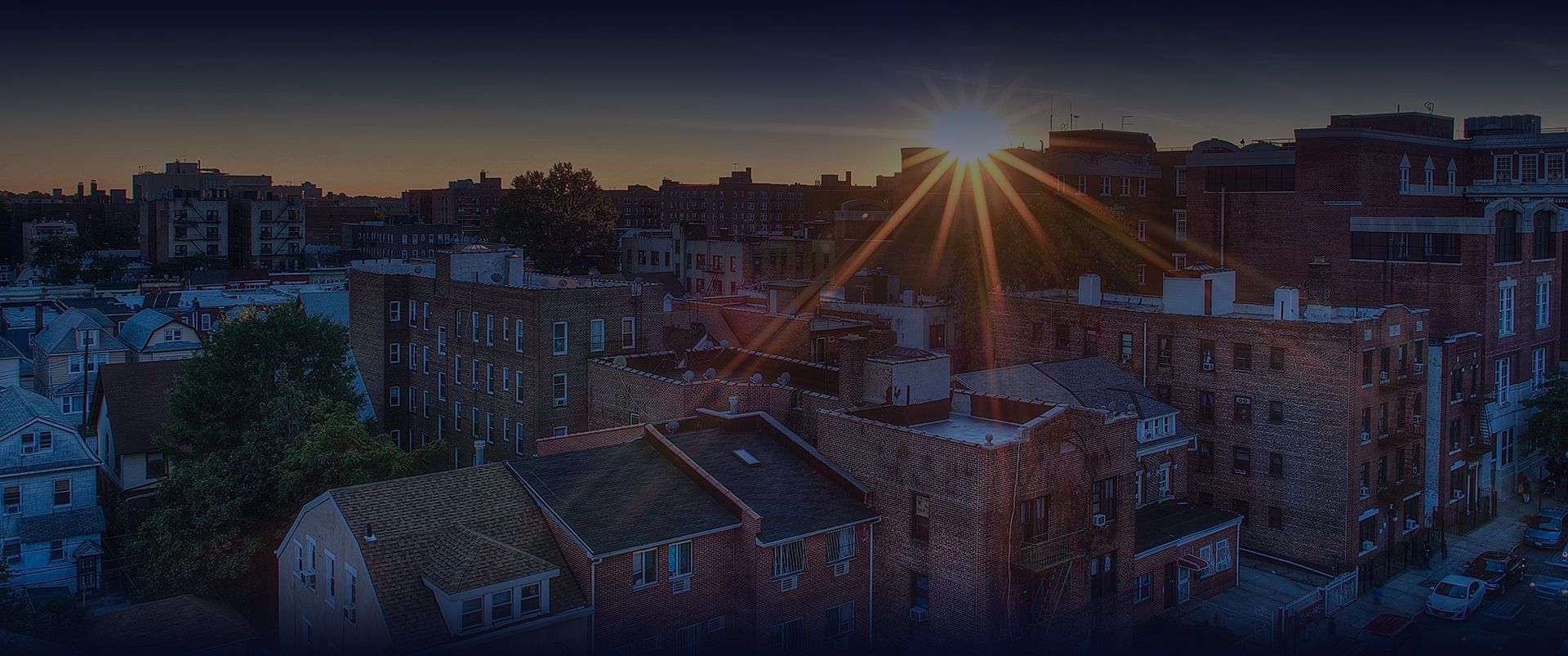 Meet Our Attorney
Helping You & Your Family Through Challenging Times